Login
Log in if you have an account
Register
Having an account with us will allow you to check out faster in the future, store multiple addresses, view and track your orders in your account, and more.
Create an account
CPH — Let's talk fashion (week)
10 Feb 2023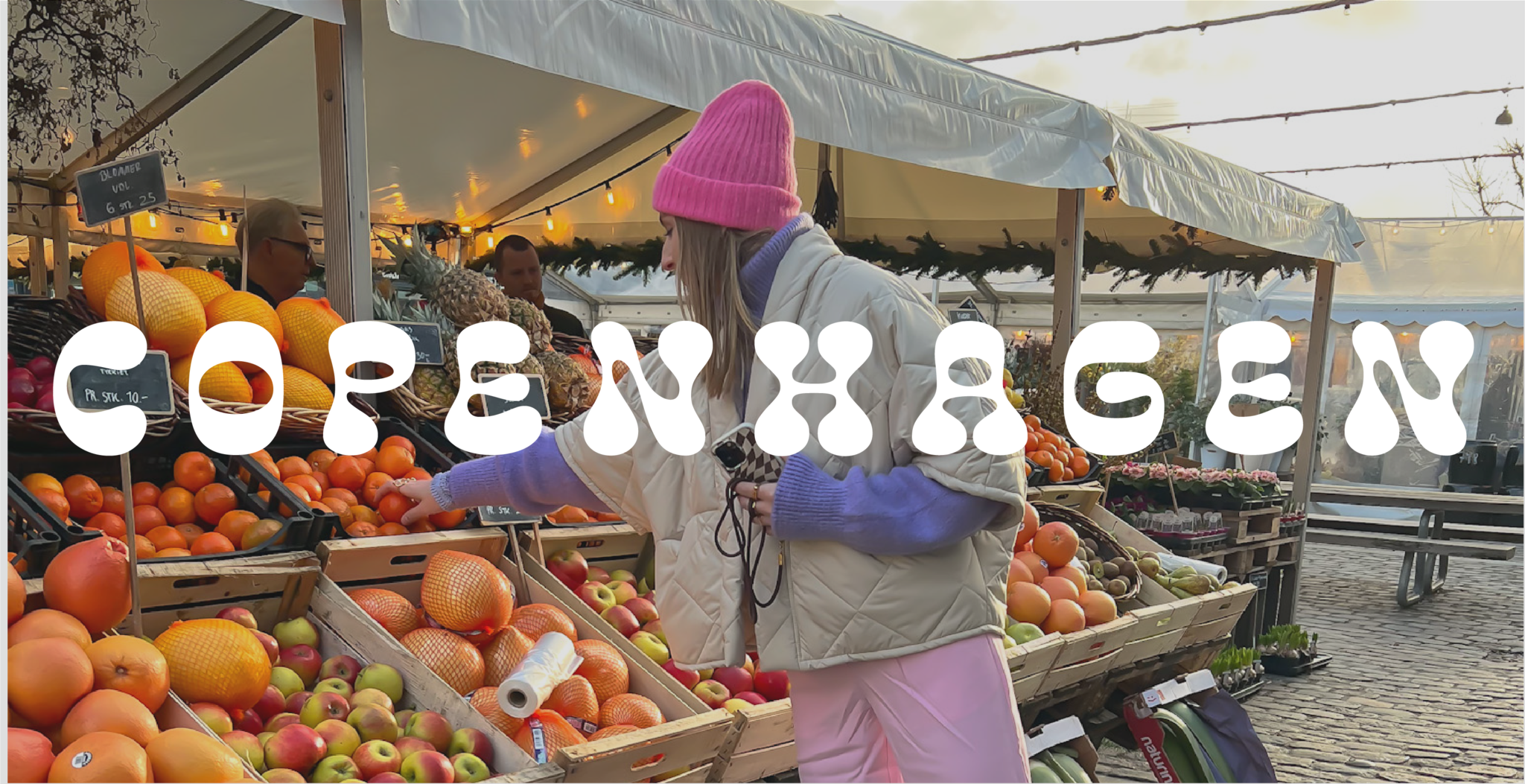 Last week we got to see Copenhagen in its full beauty. The sun was shining (most of the time) and everyone wore their best outfit for a very special occasion: Copenhagen Fashion Week '23. Even though we were only there for a short while, we got to visit lots of beautiful places, enjoyed great food but most of all: gained a lot of inspiration fashion wise.
We also learned a couple of things on how to stay warm with no compromise on the cute with our newest collection. So, naturally, we're going to share our knowledge with you and give you a few fashion tips for when you plan your next trip to go to Copenhagen. So, without any further ado, here is what we wore for Copenhagen Fashion Week. 


1.  From beige to bright

Usually, when people think of Scandinavian fashion, they think of minimalistic pieces and looks. But lately, there's been a shift. What started out with beige, white, and black looks and neutral tones, is now growing to a more experimental look with vibrant, lively shades and different textures.

If you know us, you know that the latter is more our style. Here at Sincerely Valentine, we love colours and we aren't afraid to wear them. From pastels to neon shades. We adore them. So, of course, we wore our newest collection to colour the streets of the city of fashion.

From colourful striped turtlenecks with satin trousers to vibrant orange, pleated maxi dresses. Everything is possible in the Scandinavian capital of fashion. So, there's no need to shy away from wearing colour in Copenhagen, just wear your favourite shades and tones and show them your unique style.





Of course, we wouldn't have survived to cold without our new sweater to keep us warm and cosy.

2.  Layers on layers on layers

Even though the sun was out, we still had to face some pretty cold weather. A little tip from us to you: always check the temperature and especially the "feels like" temperature on your weather app. For us, it might have been 3°C and the sun was shining, but accordingly, the feels-like temperature was -3°C.

It's safe to say we had to get creative with our wardrobe. Luckily, our newest pre-spring collection comes with tons of vibrant and mostly warm sweaters to save us from the cold. Because of this trip, we truly discovered our newly found love: layering. By just adding our Charlie Coat over our cosy Monica Sweaters and Madonna Sweaters you can keep the cold wind out and the warmth in. We added our Manon Beanies to almost every look as the finishing touch and we were good to go.




3.  The sun(glasses) came out to play

Like we said before, the sun was shining bright (at least most of the time) for fashion week. An accessoire we couldn't have missed were our new sunglasses. When riding the bike through the city or making a statement in our Kaya Suit and Cody Dress Navy during a fashion show, a pair of our trusty sunnies couldn't be missed. These sunglasses will soon be available in our stores and on our webshop, so keep an eye out for them.
And there you have it, that's what we wore in CPH. Hopefully, we were able to inspire you and give you some insights. We also wrote a guide about some amazing and, most of all, yummy places in Copenhagen, so make sure to check it out as well for more inspiration. 
Leave a comment