Login
Log in if you have an account
Register
Having an account with us will allow you to check out faster in the future, store multiple addresses, view and track your orders in your account, and more.
Create an account
The Copenhagen City Guide — Sincerely Valentine edition
10 Feb 2023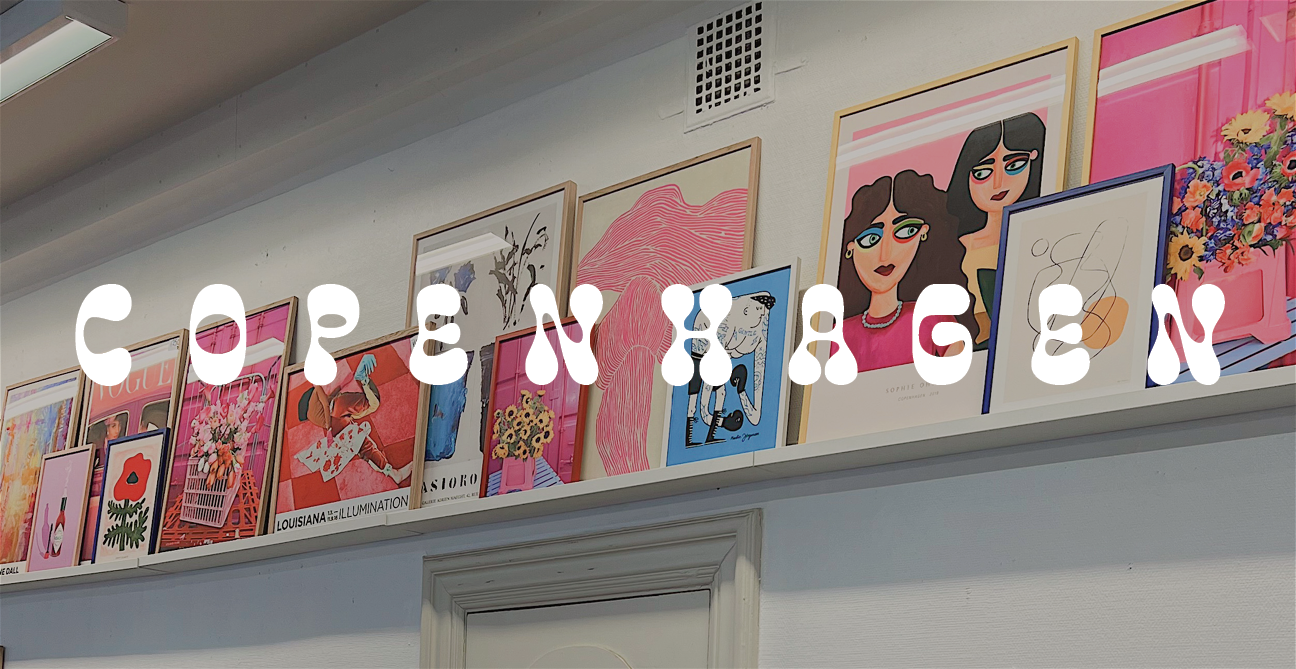 Last week we got to see Copenhagen in its full beauty. The sun was shining (most of the time) and everyone wore their best outfit for a very special occasion: Copenhagen Fashion Week '23.  Even though we were only there for a short trip, we got to see lots of beautiful places, inspiring outfits, and most of all: we got to enjoy lots of yummy food.
Naturally, we wanted to share our discoveries of local hotspots with you and a few tips for when you plan your next trip to go to Copenhagen. So, without any further ado, here it is.



Here are some of our favorite hotspots you won't regret paying a visit to. A little tip we want to give you in advance is: make reservations. Especially during Fashion Week, all the restaurants are fully booked. So, be sure to make reservations when planning your trip. 
1.  TorvehallerneKBH
When you're near CPH station, this foodhall is only a 2-minute walk removed. Like the name might suggest, this place is an indoors market with different types of food, coffee stands and even a couple of decoration stores. In here you can buy fresh products, delicious coffee (at the Coffe Collective) and something that will forever be in our hearts: Smørrebrød. You can get the most delicious bites at the Hallernes Smørrebrød stand.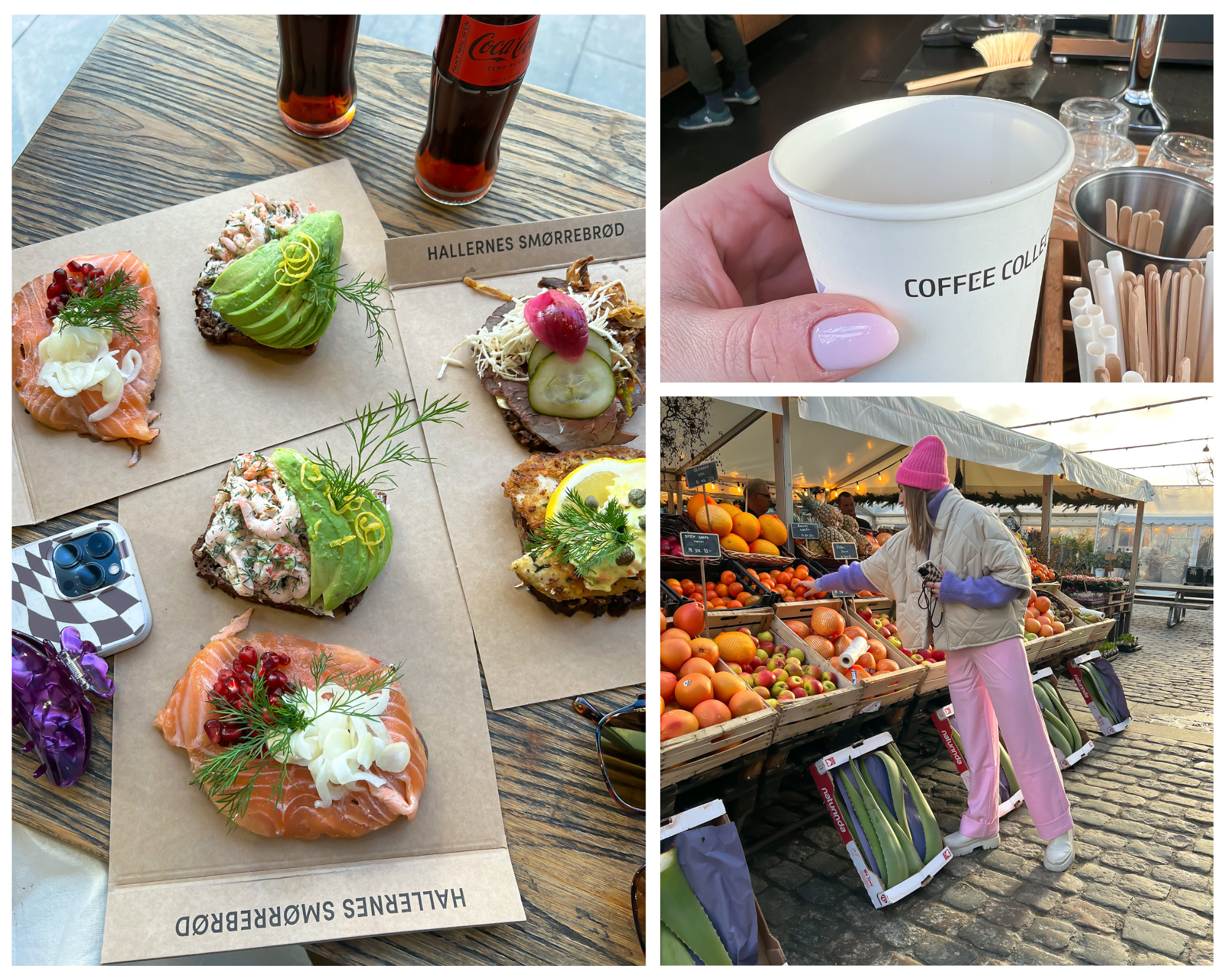 2.  Keyser Social
On our first night we went to Keyser Social. We can only say: wow. This restaurant mainly focuses on Asian cuisine but likes to hint at the Nordic cuisine as well. As they claim themselves, "the serve food that is a delight for both eyes and taste buds." And we couldn't agree more. The location is also close to the city station.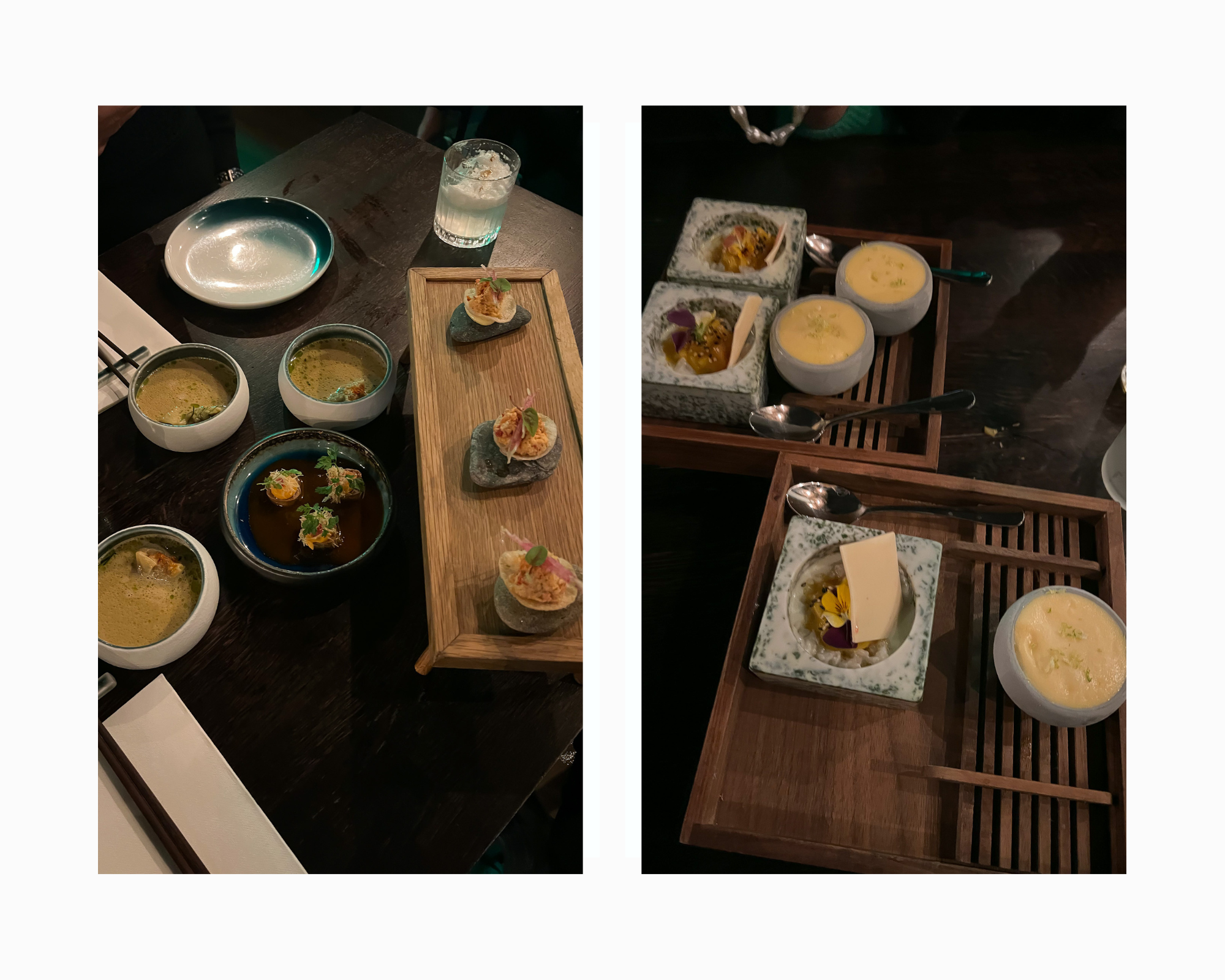 3.  Apollo Bar
This place is located near to the iconic colourful houses by the water. When you cross the water and head over to the Kunsthal Charlottenborg, you'll find an adorable open square. Next to the entrance of the Kunsthal, you'll see a little bar. That's the place to be!
The Apollo Bar serves yummy breakfast and lunch until 14:30 and a wide assortment of wine for the rest of the day. The artsy atmosphere in the bar really creates a unique moment for a one-of-a-kind lunch or a tasty glass of wine. The place is decorated with statues, wall art and other displayed pieces of art. And, when you finish eating, you can enjoy the Kunsthal which is located right next to the bar.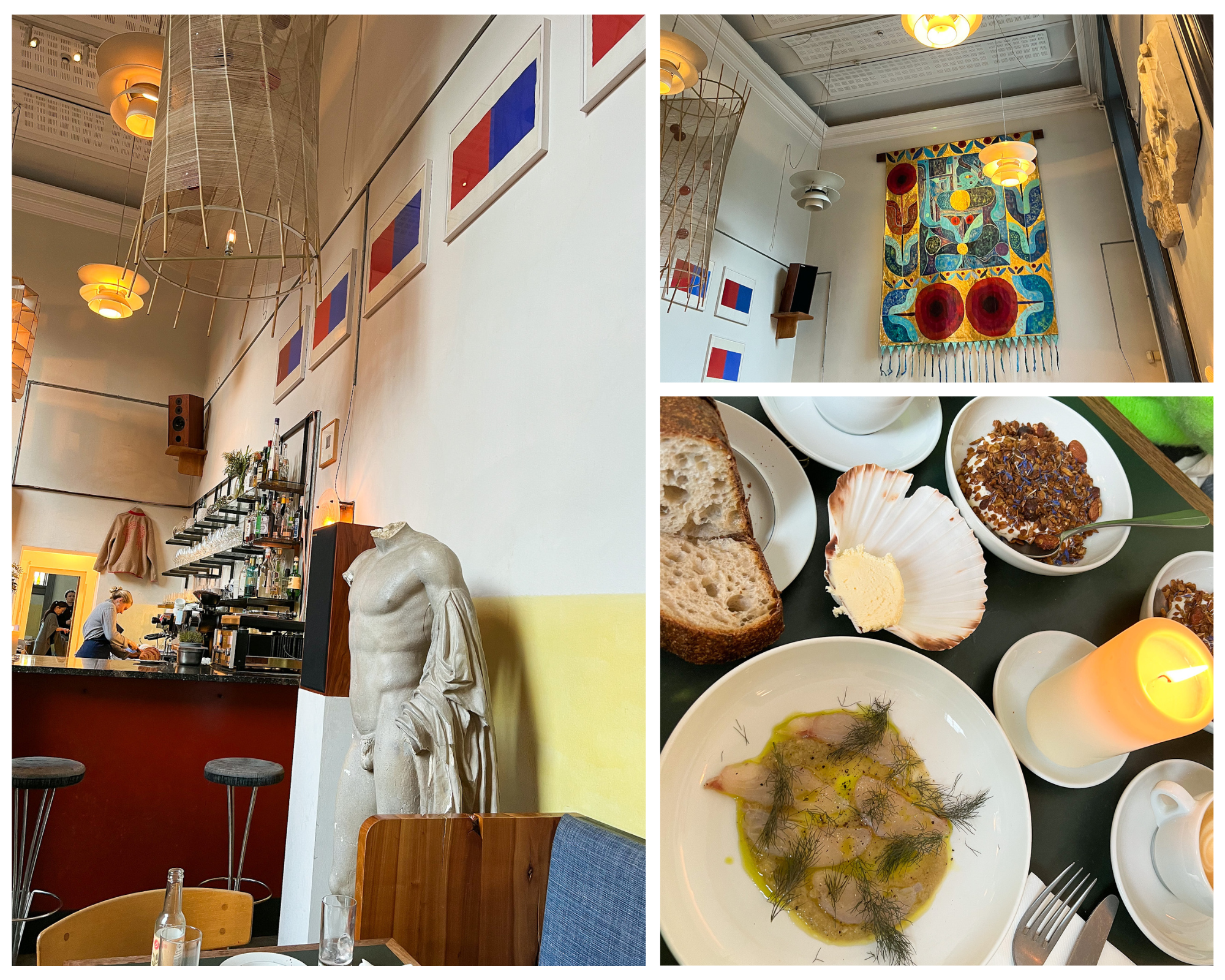 4.  Lille Blå Vinebar
Think of a cute, authentic little wine tasting bar, right in the center of Copenhagen and I can guarantee you, this isn't what you're expecting. With beautiful, vibrant cobalt walls and wine boxes scattered everywhere, this wine tasting bar really creates an experience on its own. The bar owner will ask you some questions on what kinds of wine you like before handing you the most unique flavours from all over the world.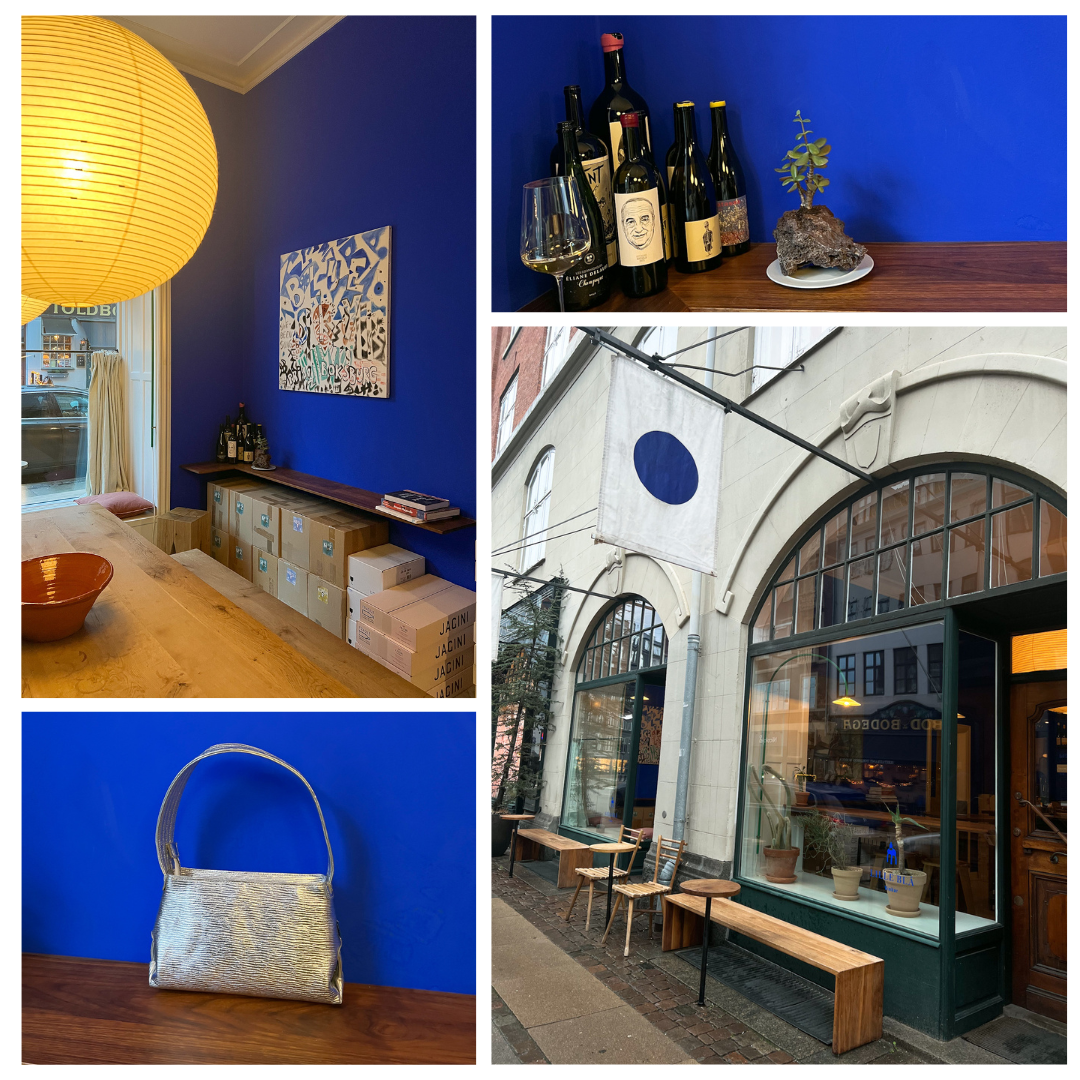 5.  Restaurant Polly København
Save the best for last, which is what we did. Polly is a modern bistro that offers Danish cuisine in the best way possible. It's located in the heart of Frederiksberg, a beautiful part of Copenhagen that you have to see. Cosy and intimate are the only ways we can describe the atmosphere in this restaurant. From entree to dessert, we couldn't get enough of the different flavour explosions in each course.
We're going to give away another little tip, mainly about Polly: order the bread. Just do it, wait and see. Their self-baked sourdough bread might be the best bread we've ever tasted. But try to restrain yourselves, try to only have one slice, how hard it might be to resist. Otherwise, you won't have any room left for all the other delicious courses.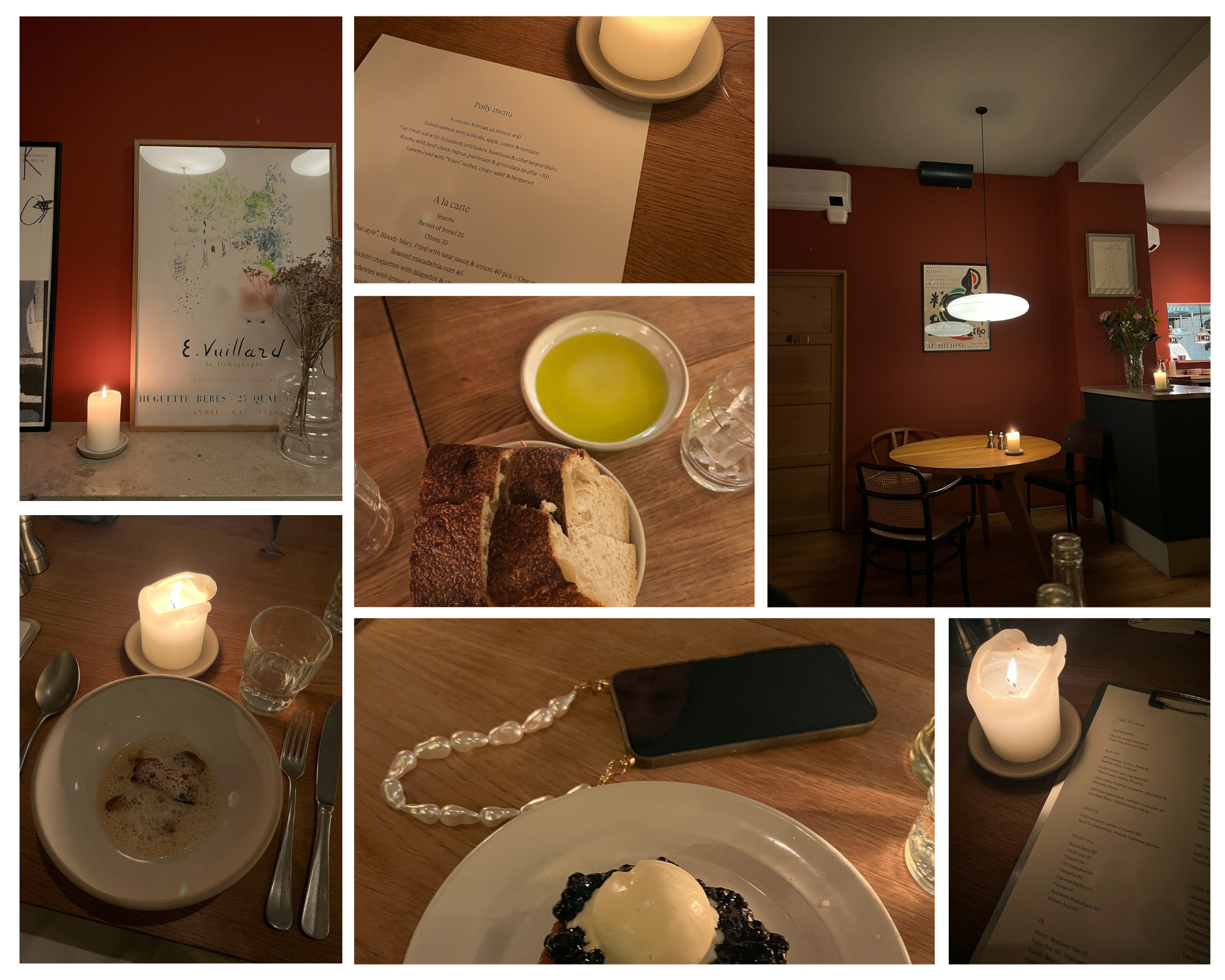 And there you have it, some of our favourite spots in Copenhagen! So, think of us when you're planning your next trip to the fashion city and let us know how you liked out hotspots. 
Before we leave, we'll summarize a few of our important tips: 
Make reservations at restaurants in advance or when you're planning your trip. That way, you won't miss out on some of Copenhagen's yummiest food.


Travel through the city by bike. Walking distances can lead up to 30 minutes, while traveling by bike will only take you 5 minutes. You can also use the underground/metro. Their infrastructure is amazingly organized, clean, easy accessible and always right on time.


Have some bread at Polly but try to hold back and only take 1 slice of bread. Otherwise, you won't have any room left for all the other delicious courses.
Leave a comment